Inventory Clearance
Smart Buys on our discontinued products!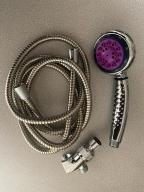 Shower Head Kit
SKU SH-P
Reg. Price $29.99
$8.99 On Sale!
Magnetic Surface Mount Thermometer
This dual Magnet Surface Thermometer is specifically designed to measure surface temperature and ideal for use on metal drums containing WVO. Has a range of 0-250F.
SKU PT-250F
Reg. Price $23.99
$19.99 On Sale!