Security Bolt Key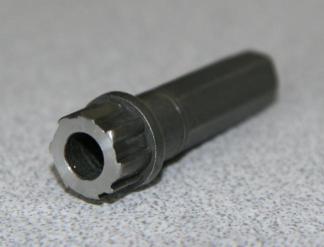 KR50GW

Security Bolt key shapes are created using unique code/pattern for each bolt and key combination. Our shapes are the most secure, tamper-proof bolts and keys on the market.

Because one key will fit all your bolts, it is the least expensive lock on the market. The keys have a hexagon shaft so they can be used in power tools for faster driving and more torque.
This key is our generic key code pattern.

If you would like your own keycode pattern that is licensed, private and unique for each user call for more information. Customer pays a one time keycode licensing fee. Minimum order required.