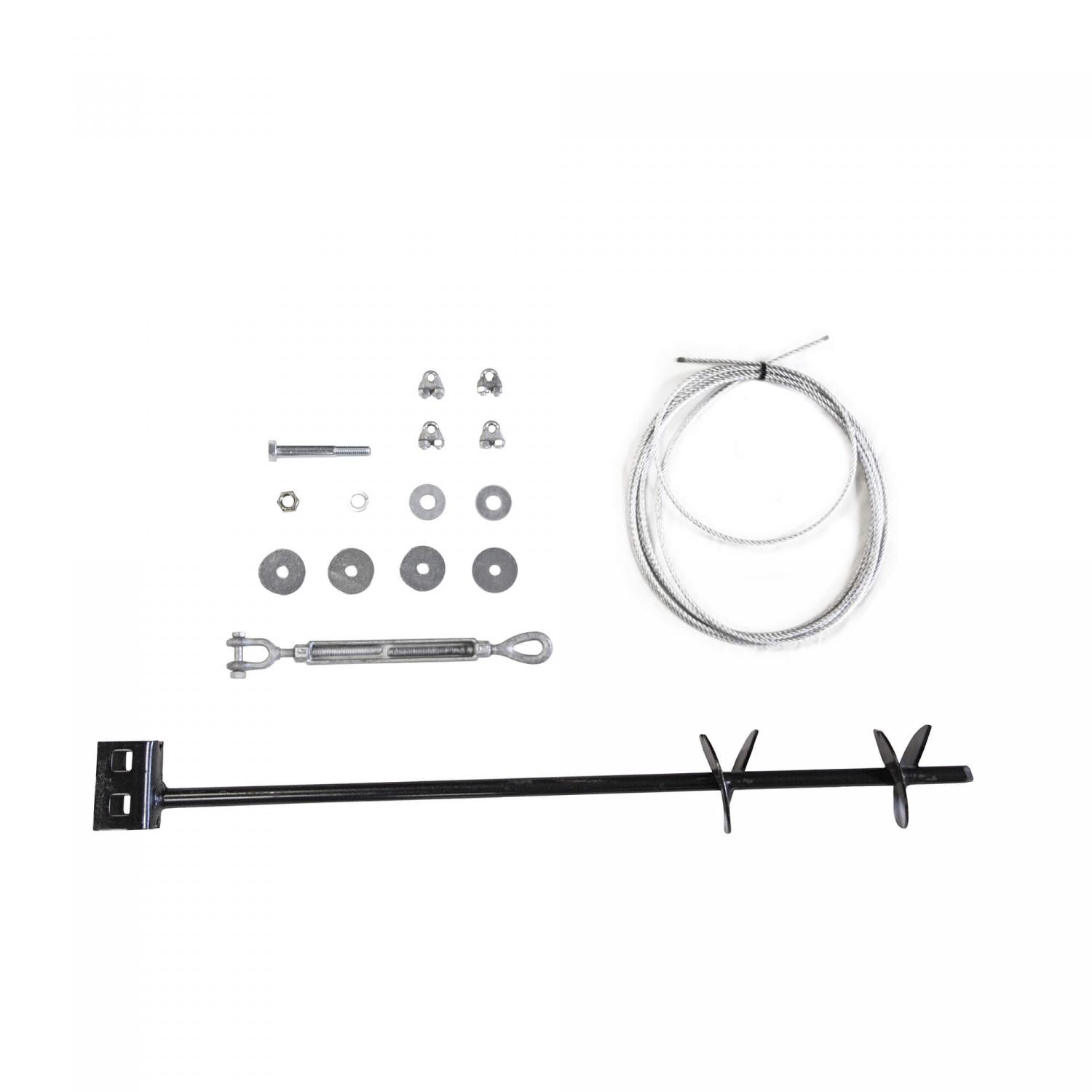 Ground Anchor KIt
SKU RD-STD-GAK
$54.99
$49.99 On Sale!
$
Designed to be added to Redneck Deluxe 5' Tower Stand, 10' Tower Stand, or 15' Tower Stand, the Ground Auger Kit is essential when securing your stand to the ground.
The Ground Auger Kit consists of a ground auger, turnbuckle, and a high-strength braided stainless steel cable that mounts on the bottom of Redneck Deluxe Tower Stands and helps tether the stand to the ground; giving you the necessary center support needed to provide a secure and stable blind.
We recommend purchasing an additional 2 kits with a 15' stand.