Large Hot Fox In-Tank Fuel Warmers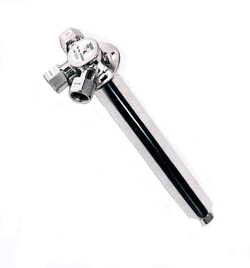 HF20-29

You will have faster warming with this "In Tank Warmer" that installs in your fuel tank.
The 1 ½" diameter stainless steel tube inserts in the tank through a standard USA fuel gauge sending unit opening.
Coolant passages inside the tube surround the fuel standpipe to provide excellent heat rise.
The internal fuel line features an exclusive spiral design to offer larger heat exchange surfaces from warm coolant to cold fuel.
For most efficient heat transfer, choose the longest fuel warmer available for your tank depth.
Included: 2" extension fitting, backing plate, gasket/screws.
All ports are 1/2" NPT.
3 week lead time