GSP1 Centrifuge w/Pump & Motor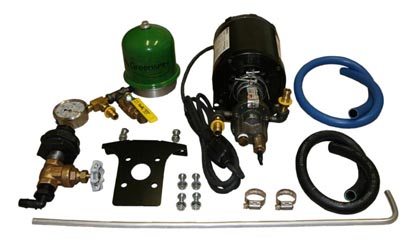 GSP1-CPM

This centrifuge kit contains all the parts you need to get the system up and running. All you need to add is a 55 gallon drum and some labor. Included with the kit are assembly instructions, basic processing and troubleshooting information.

This kit is perfect for our "do-it-yourself" customers. Not only will it save you money based on using your own drum, it will also save you money on the cost of shipping a drum.

Optional items to complete your Filtration Unit: Fuel Hose, Nozzle, Transfer pump.

Discounted heater pricing is available if you order a heater with your kit.